There are so many ideas for your flower girl than the traditional basket with rose pedals. Here are some of our cutest ideas for a sweet look...
Flower Girl Pomander - A flower girl pomander is simply a small ball, similar to a purse, usually made of flowers. Often referred to as a "kissing ball", it's origins is from England.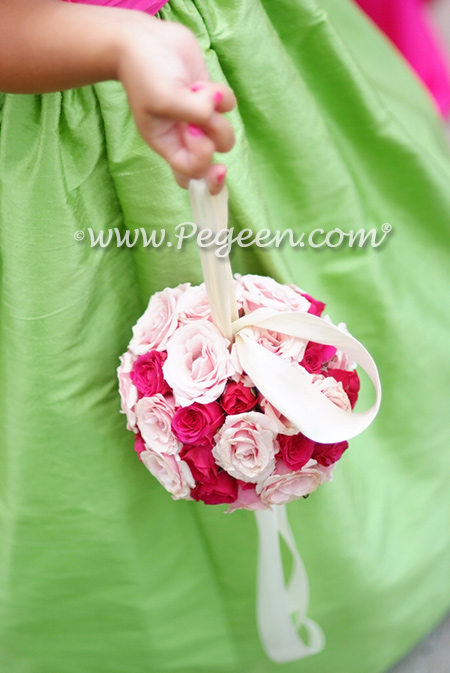 Flower Girl Wand - This is a great way to make any little girl feel like a princess.
Flower Girl Flower Crown - This is great for an outdoor wedding.
Corsage or Mini Bouquet - this is great for the slightly older Flower Girl, this will definitely make her feel like a big girl on your bid day.